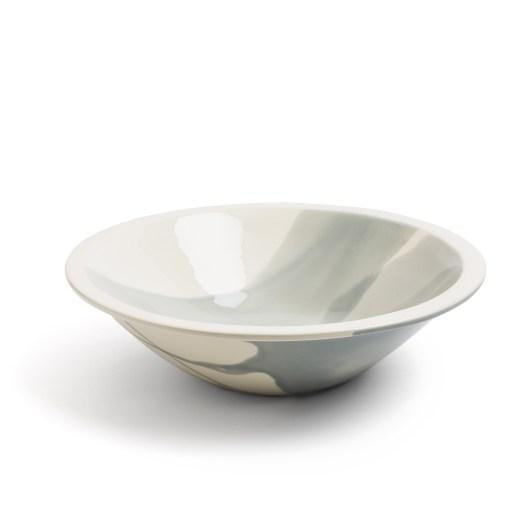 Generous, oversized serving dishes perfect for seasonal feasts, our Band serveware range is made from a warm white stoneware ceramic and glazed with pale blue.
The rims of both the bowls and platters are left without colour, creating a band with a transparent glaze. All these generous sized dishes are made in Portugal from earthenware clay. 
How to care for your ceramics:
We recommend our pieces are hand washed as each item has its own individual idiosyncrasies however they are mostly dishwasher safe at the lower temperature cycles. Prolonged high temperature dishwasher cleaning can in some cases cause crazing of the glaze.