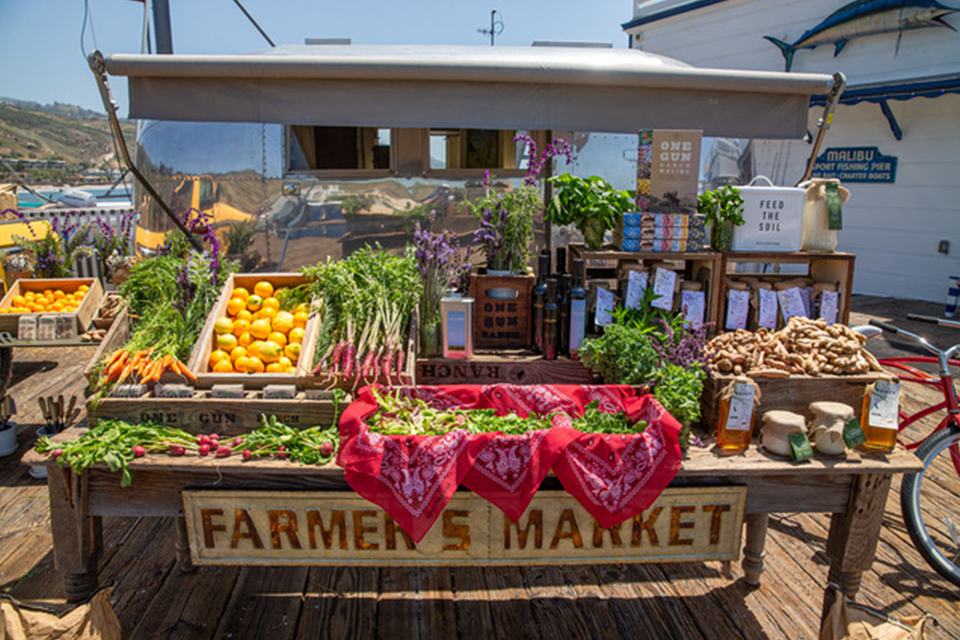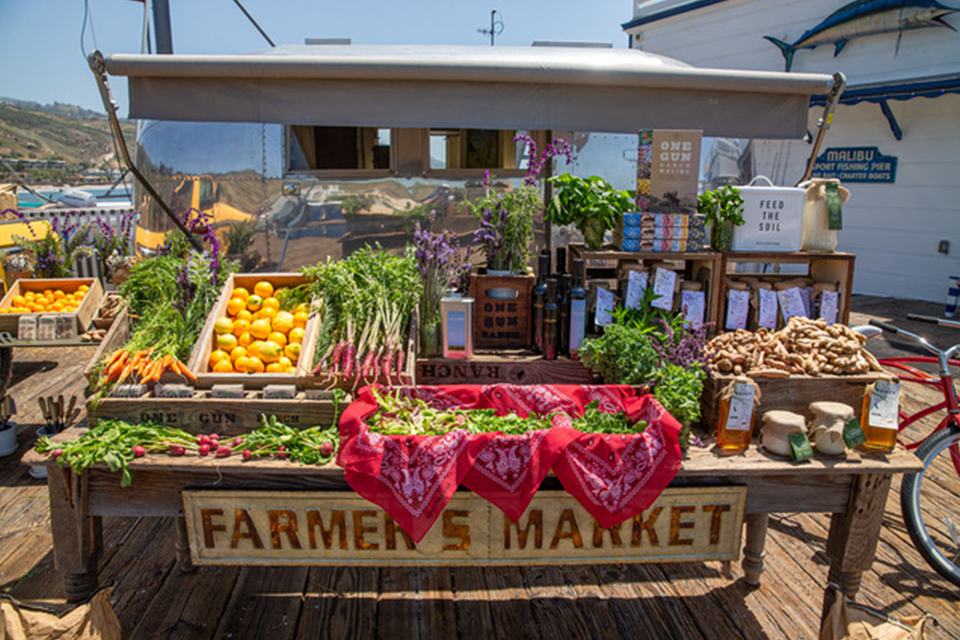 Domino: What to Look for at Your Farmers' Market
Alice Bamford and Ann Eysenring, the owners of the biodynamic One Gun Ranch in Malibu, know everything about happy soil and discovering your green thumb. Whether by planting a window box in a city environment where space is tight or making a soil compost and preparing your own biodynamic menus, their new book, One Gun Ranch, Malibu: Biodynamic Recipes for Vibrant Living (Regan Arts), offers simple solutions for seasonal eating designed to optimize health. Throughout the book, Bamford and Eysenring explain the positive impact of biodynamic living and harvesting crops according to the cycles of the moon at their idyllic sunlit California paradise, which they founded in 2008.
The farm itself is a living organism: All living things on the farm are reused and recycled back into the land, and rescued animals roam the ranch freely, contributing to its signature Supersoil that is the foundation of the closed loop system of biodynamic farming. "The foundation to everything is soil, and for delicious nutritious produce you need healthy soil," says Bamford. "You can also make your own compost from food waste (vegetables, salad, coffee, bread, rice, and even pasta) and mix this with an organic or biodynamic or vine soil to start growing at home" The couple sells their lettuces, beets, carrots, cauliflower, squash, beans, citrus fruits, and avocados to local markets and restaurants throughout Los Angeles, including at their Ranch at the Pier shop located at the end of the iconic Malibu Pier.