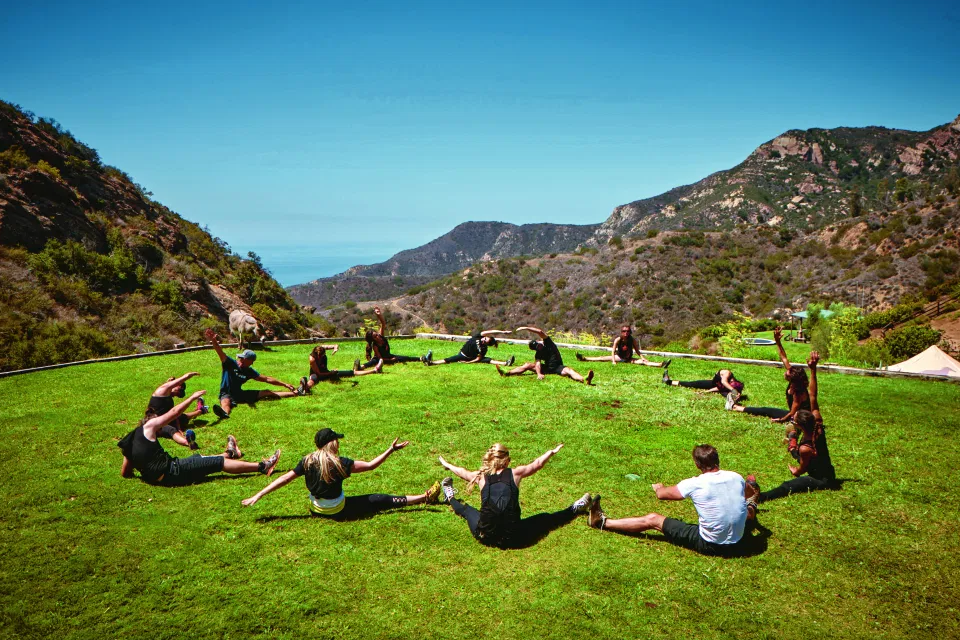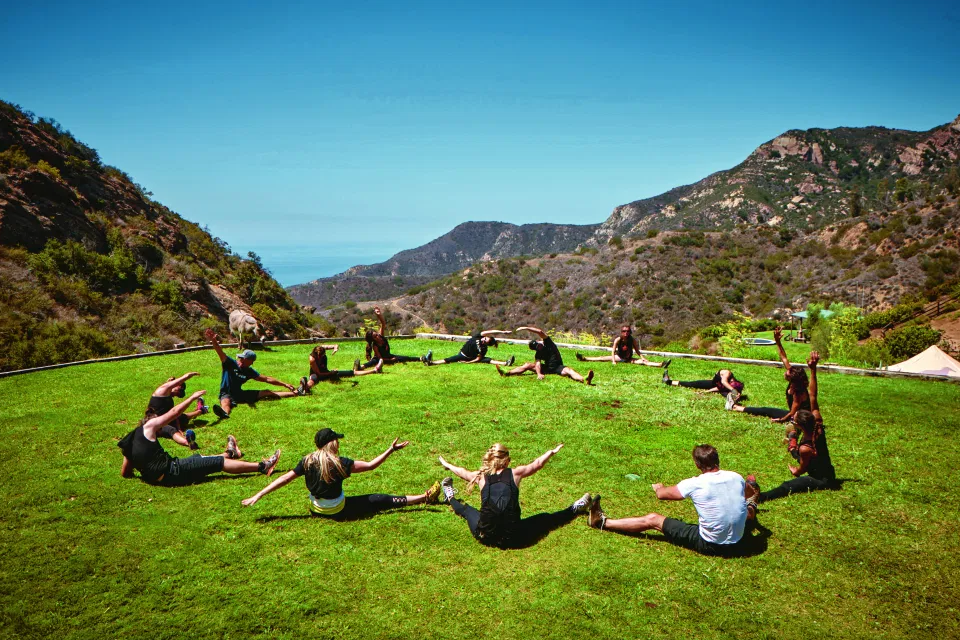 WWD: Inside One Gun Ranch, an Ultra-Exclusive Malibu Wellness Retreat
Freshly prepared meals, daily workout classes, nightly meditations and sweeping views of the Pacific Ocean are standard at One Gun Ranch in Malibu, Calif. — except its health-inspired weekends are invitation only.
Owners Alice Bamford and Ann Eysenring purchased the 20-acre property in 2008 from Guns 'N' Roses drummer Matt Sorum as a private estate. The partners have since developed the grounds into a certified biodynamic farm, which takes a holistic and ecological approach to harvesting. It's this passion for wellness that spurred the pair to offer ultra-exclusive wellness weekends. "The ranch is our private home, but we will have two day or three-day fitness and wellness retreats for some of our close friends," explained Bamford. Cara Delevigne, Demi Lovato, Jason Statham and Rosie Huntington-Whiteley have been among that elite coterie.